Graduate and Professional Well-Being Associates
Mission
To actively educate UC San Diego students on important issues related to their health and well-being by presenting research based and relevant information that empowers them to comprehensively reflect on their choices and engage in healthy behaviors, attitudes, and perceptions. Our goal is to provide support to students during their journey at UC San Diego, and teach them healthy lifestyle habits that will contribute to student success, life satisfaction and a sense of well-being while at the University and in life beyond college.
Purpose
The Peer Health Educator Program was established to foster an environment of learning and trust in order to address individual and community responses related to physical, mental, and social well-being issues that students at UC San Diego may experience. By integrating empirically-based, comprehensive findings about holistic health and well-being with open and engaging dialogue, we facilitate the development of strong and cohesive partnerships on campus and in the community. We are committed to a balanced approach that applies best practices in the promotion of a healthy campus and community environment.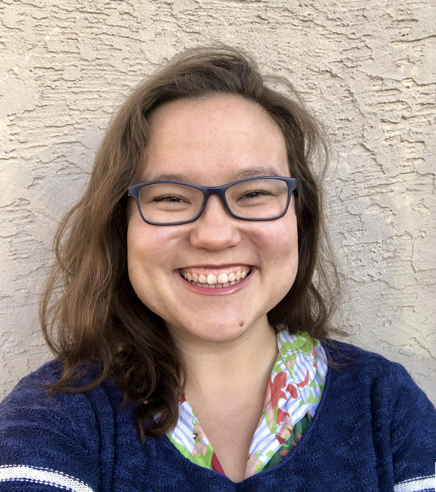 Emily Ho (she/her/hers)
Medical Scientist Training Program, 6th year
Neurosciences Graduate Program, 4th year
University of Chicago, BA in Biological Sciences and Psychology
Emily is an MD/PhD candidate currently completing her thesis work in the Neurosciences Graduate Program (NGP). Since beginning her medical and graduate training at UC San Diego in 2015, she has been a fierce advocate for student mental health and believes in celebrating the personhood of her peers. She is the founding member of the Medical Scientist Training Program's Wellness Committee and active in the NGP's Peer Advising Committee. As a student representative for UC San Diego's Healer Education Assessment and Referral (HEAR) Program, she engages in educational outreach and facilitates debriefing sessions for various units across UC San Diego Health. She fills her cup with gentle yoga at sunset, brave but delicious home-cooked concoctions, deep belly laughs with close friends, and cozy nights with her husband and their furry family.
---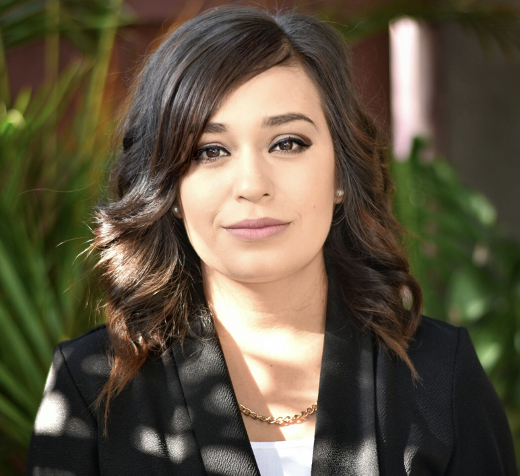 Alejandra Chaidez (she/her/hers)
School of Global Policy & Strategy, 2nd year
UC Berkeley, BA in Political Science and Social Welfare
Alejandra is a 2021 Master of Public Policy candidate specializing in Health Policy and Program Design and Evaluation. In 2015, she graduated with a B.A. in Political Science and Social Welfare from UC Berkeley. Since then, she has worked for non-profits in research, event planning, grant writing, data analysis and program evaluation. She identifies as transfronteriza/transborder due to her constant interaction and experience with the US-Mexico border. Such experience has inspired her desire to work on improving the opportunities of communities along the border in relation to policy, education and public health. She feels privileged and excited to be one of the Graduate Well-Being Associates this year. Her favorite self-care practices involve singing ballads and rancheras, wearing bright lipstick, playing Among Us with friends, and long, long hours of sleep.
---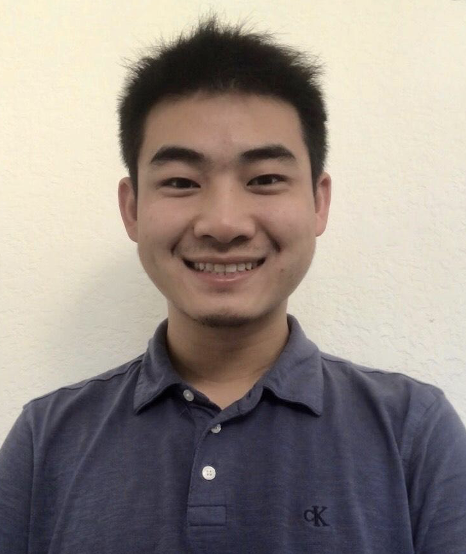 Qihao (Thomas) Liu (he/him/his)
Biological Sciences MS, 1st year
UC San Diego, BS in Neuroscience and Physiology
Thomas is an international student from China currently pursuing an MS degree in Biological Sciences. Sincere communication, attentive listening, and honesty are his top priorities. From his volunteer experience in UC San Diego Neuropsychiatric and Behavioral Medicine Unit, he developed a deep interest in personality psychology and the positive impact writing can have on an individual's mental health. As a Graduate Well-Being Associate, his goal is to provide impactful, evidence-based workshops that will support his peers in achieving the improvements they seek. He identifies as a life-long learner who is committed to his personal growth. For self-care, he enjoys a quiet afternoon with a cappuccino while re-reading and reflecting on his favorite novel Fortress Besieged.
---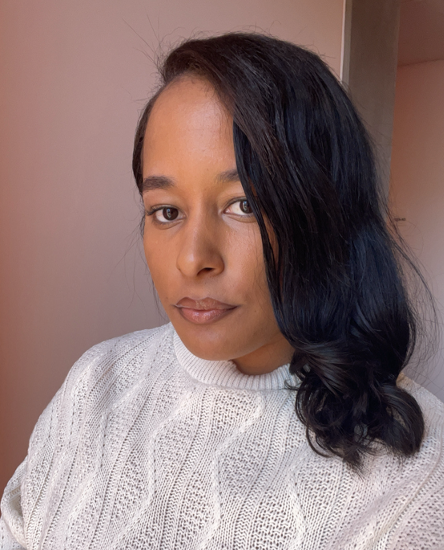 Kennedy Middleton (she/her/hers)
Political Science Graduate Program, 3rd year
Spelman College, BA in Political Science
UC San Diego, MA in Political Science
Kennedy was raised in Bermuda, a tiny 21 square-mile island in the North Atlantic Ocean. She completed her BA at Spelman College and is now a 3rd year PhD student in the Political Science Department. Her dissertation work is focused on internet censorship and international political economy. Her goal as a Graduate Well-Being Associate is to provide support to underrepresented minority graduate students. She is particularly excited to lead discussions on imposter syndrome/phenomenon, managing professional relationships, and microaggressions. She recognizes the importance of having strategic self-care practices to manage the particular psychosocial stressors experienced by graduate students of color.
---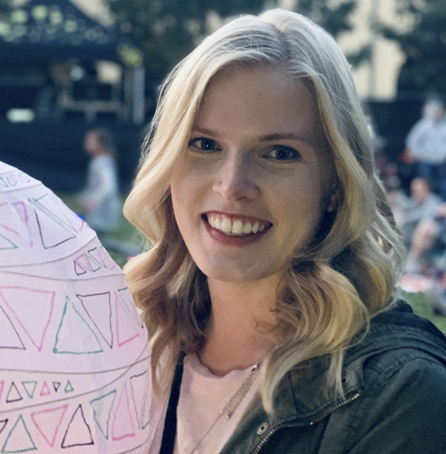 Anja Payne (she/her/hers)
Neurosciences Graduate Program, 6th year
University of Utah, BS in Biomedical Engineering
Anja was born and raised amongst the mountainous beauty of Salt Lake City, Utah where she earned a degree in Biomedical Engineering at the University of Utah. Since moving to San Diego, she has been avidly pursuing a PhD in Neuroscience with a particular interest in learning and memory. Throughout her PhD, she has been enthusiastic about exploring topics related to graduate well-being. Her well-being interests are far-ranging but more recently have included topics such as effective goal-setting, mind-body communication, meditation (with an emphasis on sitting with sticky emotions), and setting professional boundaries. In her personal well-being journey, she has worked through topics surrounding grief and anxiety and is happy to explore those topics with others. In her free time, she finds her joy by reading copiously, snuggling her doggo intensely, creating things sporadically, and playing video games poorly.
---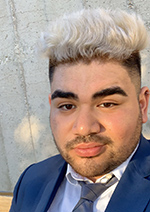 José Delgado (he/him/his)
Bioengineering Medical Specialization MS, 1st year
UC Santa Barbara, BS in Biological sciences
José is from Denver, CO and is currently working towards his master's degree in Bioengineering with a Medical Specialization. He values loyalty, honesty, and spontaneity. As a former resident assistant, he has experience supporting first-generation, low-income, and students of color navigating higher education, and he is excited to continue helping his peers as a Graduate Well-Being Associate. He especially believes in the power of community to foster resilience through graduate school. He balances his professional interests in STEM with a strong personal passion for self-expression, especially through art and tattoos. When he takes time for himself, you may find him swimming laps to relax and clear his mind.
---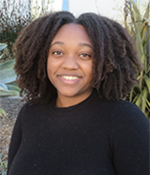 Nina Imani Scott (she/her/hers)
Marine Biology Doctoral Program, 1st year
University of the Virgin Islands, BS in Marine Biology
Nina is a doctoral student in the Marine Biology Graduate Program at the Scripps Institution of Oceanography. In addition to being passionate about understanding life through the lens of the biological adaptations of crustaceans, she also cares deeply about the black graduate student experience. In her marketing role with the Graduate Well-Being Associates, she is invested in making sure black graduate students are aware of the resources they have available to them. She is also excited to fulfill this role using her digital marketing skills previously exercised in the 2019, 13D Student Entrepreneurship Competition. She unapologetically indulges in daily self-care rituals which include long baths, excessive skin and hair care, reading and making time for trashy reality television.
FORUM:

Burn Bright, Not Out: Support Forum for Graduate and Professional Students

A supportive drop-in space for graduate and professional students seeking strategies for preventing and overcoming burnout. Common themes include: stress/worry management, sustaining motivation, recovering from set-backs, working remotely, and navigating interpersonal challenges (personal and professional). Conversations will be facilitated by Dr. Mojgan Jahan, CAPS Psychologist, Alejandra Chaidez, Graduate Well-Being Associate, and Emily Ho, Graduate Well-Being Associate. Contact: Dr. Mojgan Jahan (858-246-4799).

FORUM:

Grief & Loss Support Forum for Graduate & Professional School Students

 

If you are a graduate or professional school student who wishes to work through grief and loss related to death of a loved one, you may benefit from participation in this forum, a caring space to share experiences; give and receive support; explore common physical and emotional reactions; honor the uniqueness of each person's journey; practice self-compassion; and develop emotional resilience.

Conversations will be facilitated by Dr. Christina Lambert, CAPS Psychologist, and Anja Payne, Graduate Well-Being Associate. To see if this forum is a good fit for you, please contact Dr. Christina Lambert at 858-534-3035, cdlambert@health.ucsd.edu.

FORUM:

LGBTQ Community Forum for Graduate & Professional School Students

 

This forum is meant to create space for community development and a sense of belonging. The content is directed by community members and is often focused on LGBTQ and/or graduate and professional student issues. Examples include personal and professional relationships, queer topics in the academic and media, intersectionality, minority stress, feeling connected during strange times, and coping with imposter syndrome.

Conversations will be facilitated by Dr. Tyler Hatchel, CAPS Psychologist, José Delgado, Graduate Well- Being Associate, and Thomas Liu, Graduate Well-Being Associate. To see if this forum is a good fit for you, please contact Dr. Tyler Hatchel at thatchel@health.ucsd.edu.
Request a Program: Virtual
Stress Management: Tackling graduate school in the context of COVID-19 and sociopolitical events
Imposter Syndrome: Strategies for graduate students
Self-Compassion: Building inner strength for graduate school
Managing Professional Relationships: Graduate students working with collaborators and advisors
Write to Heal: Journaling for well-being in graduate school
16 Graduate Personalities: Optimizing personality for success in graduate school
Culture Shock: Feeling at home as an international student in graduate school
Burn Bright, Not Out: Overcoming graduate school burnout
Learn more about the programs offered, and request a program for your graduate department or organization.
Applications are currently closed, please check back later.